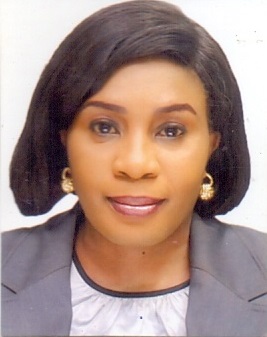 Olalonpe Adegbaike
Executive Director
Olalonpe is a creative professional with expertise in all aspects of Marketing, Advertising and Public Relations.
She excels in managing multiple projects concurrently, with strong details to problem solving and following through capacities. Demonstrated ability to manage and motivate cohesive teams that achieve results.
She graduated with a Bachelor of Art in Mass Communications. Olalonpe's Concentration is in Public Relations and Advertising.  She has several diplomas, attended many seminars around the world, all in Public Relations, Advertising and Leadership.
She Started her career with Young & Rubicon, one of the top British Advertising Companies, there together with a strong team, learnt to build brands and communicate with target audiences. Then, she moved into the Public Relations space, honing her skills with several courses locally and internationally. She believes firmly that Public Relations Complements your marketing activities, increases brand visibility, is crisis mitigation and so much more.
She obtained a Diploma in Business Coaching from the London Coaching Academy.
In her role as Executive Director at Ibile Holdings Limited, Olalonpe oversees the Human Resources, Administration and Corporate Services departments.
A pro-active leader who thrives in a team-spirited environment.
Olalonpe's immersion is in her dedication, work ethics and her combination of broad experience in Customer Service, Advertising, marketing and Public Relations field in various corporations.
Our Team
Other members of our strong team.